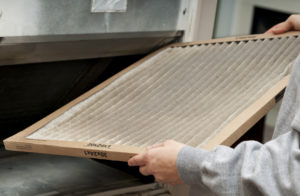 Imagine being asked to compete in a triathlon with no warning, no training, and no time to prepare physically or mentally. Depending on your physical condition, you might be able to pull it off. But would you be at your best? No way, as there's simply no substitute for prior training and preparation.
Well the same goes for your home's central air conditioning system. All winter long, it's been hibernating. And while it might perform well enough when you abruptly turn it on the first hot day of the season, it could benefit from a little "training" in the form of an annual cleaning and inspection.
You see, regular maintenance of your home comfort system can help save you time, money, and stress down the road. And while nothing can completely prevent sudden repair issues, your Eagle HVAC professionals can isolate minor problems now before they become costly repairs.
Here's what else you can expect from regular AC system maintenance:
Better energy efficiency – Routine air conditioner maintenance allows your system to operate more efficiently, which means a reduction in energy consumption and more money in your pocket.
Improved system performance – Regular maintenance allows your system to work better, not harder, to keep you cool and comfortable. A clean, well-maintained air conditioning system, for example, doesn't have to work as hard to reach a desired temperature.
Longer life cycle – Replacing an air conditioning system is a big investment, but proper care can help your current system last longer than it otherwise might.
Cleaner, healthier indoor air – As part of an inspection and tune up, an HVAC technician will clean or change your filter and clear dust and debris off system components, which improves the air quality inside your home, making it a safer and healthier environment.
When's a good time to call Eagle for service?  Well, how about today?  Especially if it's been a year or more since the last time your AC system was cleaned and inspected.  At Eagle, we look forward to your call.