Plumbing, Heating & Air Conditioning in Trussville
A day without TV?  No problem.  Well, you might not necessarily enjoy it, but you'd be none the worse for the experience.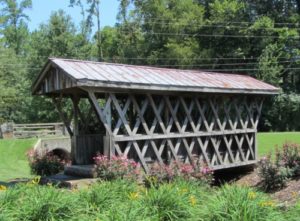 The same goes for home newspaper or mail delivery, morning coffee, your afternoon workout at the gym, and so many other things that are part of your daily routine
But how about a day without heat or air conditioning, depending on the time of year?
Ouch…especially if you have small children or family members with health issues making reliable indoor comfort an absolute necessity.
No worries.  Not with Eagle Service Company here to take care of all of life's little – and not so little – home heating, cooling, and plumbing emergencies.
Heating Repairs Trussville | AC Repairs Trussville
At Eagle Service Company, we repair, maintain, and install all makes and models of the following home comfort systems:
Gas heat
Electric heat
Ductless air
Heat pumps
Ductless air
Your highly trained and experienced Eagle home comfort specialist will figure out what's causing the problem, let you know what needs to be done and, with your approval, go ahead and complete the job:  on time, on budget, and with your 100% satisfaction guaranteed.
To help prevent heating and air conditioning repairs, we recommend and perform annual system tune-ups and inspections.  That's your key to longer system lifespan, cleaner indoor air, safer operation, and lower utility costs.
Just one more way Eagle Service Company has your home comfort "back."
New Heating System Trussville | New AC System Trussville
If you live in your home long enough, sooner or later your heating and cooling systems will need to be escorted to the nearest metal recycling center.
When the time comes, count on Eagle to design and install a new home comfort system that delivers everything that's important to you, including:
Even temperatures from room to room
Whisper quiet operation
Cleaner indoor air
Safer operation
And reduced home heating and cooling costs
Every way you look at it, you win.  Plus, we offer new system financing.
Plumbing Trussville | Plumbing Repairs Trussville
As your all-around home comfort ally, Eagle Service Company also provides for all your plumbing needs.  We provide annual system maintenance while also repairing and installing:
Toilets
Sinks & faucets
Showers & tubs
Water heaters:  gas, electric and tankless
Garbage disposals
Gas and water pipes
And more.
To learn more about our many different home comfort services and how they can benefit you, we invite you now to click on one or more of the links below:
Plumbing Service Trussville
Plumbing Repair Trussville
Water Heater Trussville
Water Heater Repair Trussville
Drain Cleaning Trussville
Heating Preventative Maintenance Trussville
Furnace Repair Trussville
New Heating System Trussville
AC Preventative Maintenance Trussville
AC Repair Trussville
New AC System Trussville
Commercial Plumbing Trussville
Commercial Heating & Cooling Trussville
Contact Eagle Service Company today…the company determined not just to meet your expectations, but exceed them.