Plumbing, Heating & Air Conditioning in Homewood
"Homewood sweet Homewood."  A great place to live, work, and play.  Not too shabby when it comes to spending some quiet time at home, either.  Especially when you have Eagle Service Company always on hand to help keep things comfy and cozy, all year long.
Heating Repairs Homewood | AC Repairs Homewood
At Eagle Service Company, we repair, maintain, and install all makes and models of these home heating and cooling systems: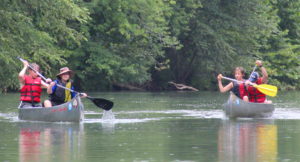 Gas heat
Electric heat
Ductless air
Heat pumps
Central air
To help keep your equipment in top working order, we recommend – and so does your system manufacturers! – annual system maintenance.  At Eagle Service Company, we perform multi-point tune-ups and inspections that deliver these important benefits:
Extended system lifespan
Reduced frequency and cost of repairs
Cleaner indoor air
Safer operation
And lower utility costs
Think of it as a low-cost insurance policy for another full year of indoor "ah!"
Still, sooner or later a repair problem is bound to come along.  When it does, count on Eagle for our professional best.  We provide 24/7 emergency repairs.  With our well-stocked trucks, we can complete most repairs with just a single visit to your home.  And, above all, we guarantee your 100% satisfaction.
New Heating System Homewood | New AC System Homewood
And now, from the book of "Sad but True," we bring you this:  your home heating and cooling systems, work horses that they are, have an average life of expectancy of 10-15 years.  Longer is always possible, but keep this in mind:  home comfort systems that are 8+ years old operate at roughly 60% efficiency, which means significantly higher monthly energy costs.
By comparison, today's new home heating and AC systems have energy efficient ratings up to 95%!  Here's what else you can look forward to:
Consistent room-to-room temperatures
Super quiet operation
Cleaner indoor air
Added safety
At Eagle Service Company, we design and install high quality systems to meet your every home comfort need…and your budget.  Contact us today for a free in-home HVAC system proposal.
Plumbing Homewood | Plumbing Repairs Homewood
Hot water not so hot?  Whole lotta drippin' goin' on with your faucets or pipes? Kitchen sink drain backed up all the way to your driveway…or at least it seems that way?
And now you have just three reasons why people need a plumber.  There are lots of others, and Eagle Service Company is ready, night and day, to come to your rescue.
In fact, we service, repair, and install the following:
Toilets
Sinks & faucets
Showers & tubs
Water heaters:  gas, electric and tankless
Garbage disposals
Gas and water pipes
And more.
To learn more about our many different home comfort services and how they can benefit you, we invite you now to click on one or more of the links below:
Plumbing Service Homewood
Plumbing Repair Homewood
Water Heater Homewood
Water Heater Repair Homewood
Drain Cleaning Homewood
Heating Preventative Maintenance Homewood
Furnace Repair Homewood
New Heating System Homewood
AC Preventative Maintenance Homewood
AC Repair Homewood
New AC System Homewood
Commercial Plumbing Homewood
Commercial Heating & Cooling Homewood
Contact Eagle Service Company today…the company determined not just to meet your expectations, but exceed them.