Some things are worth hanging onto forever. Your grandmother's wedding ring, your mother's hope chest, or even your children's' first pairs of shoes.
But for most of us, mechanical objects – like heating and cooling systems – don't make the "forever" list. Speaking of heating systems, even the best-made models have an average lifespan of 15-20 years, which results in one obvious conclusion: if you live in your home long enough, sooner or later you'll need to replace it.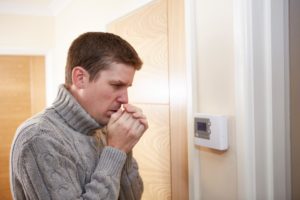 Is that time now? It could be if you're noticing one or more of these heating system warning signs:
Rising utility costs
More frequent and costlier repairs
Hot and cold spots vs. consistent temperatures throughout your home
You just can't get warm enough, even when you spike the thermostat
Strange, unpleasant noises
Sound familiar? Then perhaps it's time for a new heating system from Eagle Service Company. Here are just some of the benefits you can count on:
Up to 92% energy efficiency, meaning potentially huge energy savings
Optional programmable thermostats for even greater energy efficiency
Consistent temperatures from room to room
Reliable operation
Greater peace of mind
With Eagle Service Company, you also can count on proper system sizing, expert installation, and optional annual maintenance to help keep your new heating system in top operating condition.
So, if you'd rather replace your ageing heating system now instead of waiting until it suddenly calls it quits one cold wintry day, contact Eagle now for a free in-home heating system evaluation and proposal.