Did you know that more home fires occur during the winter months than any other season? Between the additional time spent indoors, more cooking and baking, and the need to keep our families warm, it's no surprise that the United States Fire Administration reported an average of 108,400 home fires in the winter of 2010.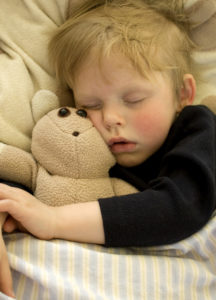 And with heating equipment being the second leading cause of residential fires, it's crucial to understand how to keep your loved ones cozy and safe this winter.
First and foremost, install smoke detectors and carbon monoxide alarms on every level of your home, including every bedroom or sleeping area. And test the alarms once a month to ensure they are working properly.
Keep anything flammable at least three feet away from any heat source, such as a wood burning stove, fireplace, radiator, and portable space heater.
If you must use a space heater as an additional source of heat, do so with caution. Opt for an electric heater over one that's fuel-powered. And always turn it off when leaving the room or before going to sleep.
Never use your oven to heat your home.
Have your chimney inspected and cleaned by a professional chimney sweep once a year. Over time, creosote can build up on the inner walls of the chimney and cause a fire.
Whether you heat your home with gas or oil, be sure to have your furnace inspected annually. Not only will regular maintenance prolong the life of the furnace, it can detect any issues that could cause system failure and prevent home heating fire hazards.
If it's been a year or longer since your last home heating inspection, contact Eagle Service Company today for prompt and professional results.  And remember:  annual heating service leads to a longer system lifespan and lower utility costs, too.