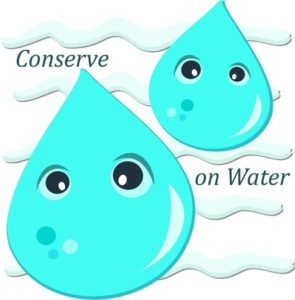 Have you ever had to live without water, not being able to take a hot shower, do your laundry, or simply enjoy a homemade cup of tea? Whether it's due to a water main break, contamination, or a plumbing problem in your own home, going without clean water for even a day can be incredibly frustrating.
Now imagine that as a way of life. Imagine not having this most basic amenity at the touch of your fingertips. Well, for millions of people, that's their reality. According to the World Water Council, 1.1 billion people do not have access to safe drinking water, and 2.6 billion lack access to proper sanitation.
In honor of World Plumbing Day – March 11, 2015 – we're asking you to think about your water consumption. That's because we can all do more to help conserve this precious natural resource for generations to come, and for the benefit of people the world over. Here are a few simple changes you can make today.
Designate one glass or water bottle for the day and refill it as needed. You'll only have one glass or bottle to wash, which means less water used.
Let those stubborn pots and pans soak instead of letting the water run as you scrub away the food stains.
Take showers instead of baths. A bath can use up to 70 gallons of water, while a 5 minute shower requires as little as 25 gallons.
Don't let water flow as you shave, brush your teeth, or hand-wash dishes.
Install inexpensive, water-saving aerators on all your faucets.
If it's time to replace the toilet, consider installing a dual-flush model.
When cooking, select the right size pan and use as little water as needed.
When washing fresh produce, do so in a basin so you can use the water later on to water a plant.
Only run full loads in your washing machine or dishwasher.
Fix all toilet, showerhead, and faucet leaks right away.
Whether at home or away, reuse your bath towels vs. washing them after only one use.
At Eagle Service Company, we're here to repair water leaks, and do anything else we can to foster greater water conservation in your home, and all while helping you just as comfortably and conveniently as you please. Contact us today for more "green plumbing" information or to request service.