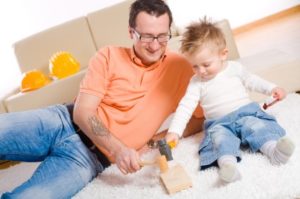 Every time you dive into a new air conditioning system without having preventative maintenance performed on your central AC system, you're more or less asking for trouble.  Not on purpose, of course, but the end result is likely to be the same.
That's because your AC system has a limited lifespan, but it's one that can be stretched with proper care, the kind we provide here at Eagle Service Company.  In fact, with our multi-point AC and heating inspection, you have a great deal to look forward to, including:
Longer system lifespan
Fewer if any repairs
Reduced repair costs
Reduced energy costs
Consistent temperatures throughout your home
Added safety
Cleaner indoor air
All of which leads to your greater peace of mind.
What exactly does an AC inspection consist of?  Here are just some of the steps we employ on your behalf:
Check refrigerant pressure
Clean or replace filter, as needed
Check amp draw on motors
Check run capacitor
Inspect bearings and lubricate moving parts, as needed
Check drain pans, fuses, and thermostat
Inspect outdoor coil
Run and test your system
That's the short version, but you get the idea which, ultimately, is this:  your AC system is not capable of maintaining itself.  But Eagle Service Company is more than up to the job, and that goes for your home heating and plumbing systems, too.  Has it been a year or longer since professional preventative maintenance was performed on your AC system?  If so, contact us today so we can help keep it in its best possible working condition.