The Birmingham area is known for a lot of things, but record snowfalls is not one of them.
Still, it's winter here just as it is everywhere else in the country, and even if just because of standard time, we all tend to spend more time indoors, often counting the days and weeks until spring.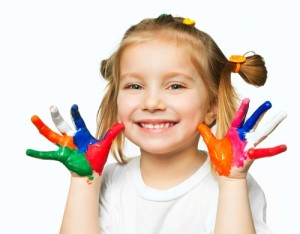 Are you among the time counters?  If so, allow us to suggest a few more productive uses of your time, each one giving you and your children the opportunity to spend some additional quality time together.
Make a little snack for your fine feathered friends. String Cheerios onto craft string or yarn, tie the ends, and hang outside on a tree branch. Or spread peanut butter onto an empty paper towel roll, sprinkle with bird seed, and stick that onto a branch. Make it educational and see how many different birds the kids can identify.
Have a bunch of broken crayons? Well, now you can turn them into faux cupcakes – the kind you definitely don't want to eat. Have the kids take off the wrappers and break the crayons into small pieces. Sort the crayon pieces into a mini muffin tin any way you want, filling it to the top. If you don't have a muffin tin you can dedicate to crafts, line yours with 2 or 3 cupcake liners so the crayons don't stain the tin. Then bake your project on the center rack of a 275 degree oven for 5 to 10 minutes. When most of the crayons have melted, remove and let cool completely. Once cool, place your masterpiece in the fridge until the crayon molds harden completely. Remove from the muffin tin and voila!
How about making a creative snack? For starters, line up 3 jumbo marshmallows on a plate to form a snow man. Decorate with whatever candy you have on hand. Maybe use chocolate chips for the buttons and eyes, decorating candy for the nose, and a miniature peanut butter cup for a hat. Pop in the microwave for about 10 seconds, and enjoy the gooey treat.
When you spend more time indoors, you also tend to use your plumbing more frequently than usual.  And that, in turn, can lead to unexpected plumbing problems.  While that's never any fun, we can make the repair as painless as possible for you with prompt service, a guaranteed upfront price, and respectful, courteous treatment at all times.  So whether it's now or anytime at all, contact Eagle Service Company:  your home plumbing professionals in Vestavia Hills, Hoover, and throughout the Birmingham area.